Welcome to the web site of The Singers, a chamber choir based in Newcastle upon Tyne. We hope you enjoy your visit and we look forward to welcoming you to one of our concerts - or even as a Singer - in the near future.
---
The Singers visit Cologne

The Singers visited Cologne in Germany for the weekend of 9 and 10 April 2016. A highlight of the visit was singing Choral Vespers in Cologne Cathedral. The choir also progressed its project of singing in as many of Cologne's twelve Romanesque churches as it can - now up to seven!. This was the choir's third visit to Cologne.



Saturday 9 April 2016


3 pm St. Vincenz-Haus - Private Concert in the Festsaal
5.30 pm Evening Mass in St Kunibert



Sunday 10 April 2016


10:00 am Morning Mass in St Ursula
11:30 am Morning Mass in St Aposteln
6:00 pm Choral Vespers in Cologne Cathedral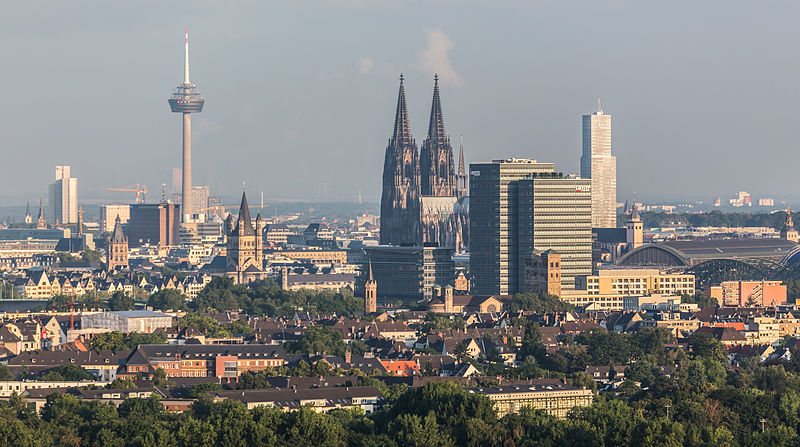 Photo: Eckhard Henkel /

Wikimedia Commons/

CC BY-SA 3.0 DE



2015/2016 Season Highlights

Highlights for The Singers' 2015/2016 season:

Saturday 9 May 2015
St Mary's Longbenton
The Singers at Home
2pm Afternoon tea and concert


Sunday 19 July 2015
St Giles Cathedral, Edinburgh
The Singers sing for the 10 am and 11.30 am morning services at St Giles Cathedral in Edinburgh's historic Royal Mile.

Sunday 6 September 2015
Liverpool Anglican Cathedral
The Singers sing the services
10:30 am Choral Eucharist
3 pm Choral Evensong

Saturday 19 December 2015
St George's Jesmond
Christmas with The Singers
Christmas music by candlelight with Northumbrian Pipes and Fiddlers


Wednesday 6 January 2016
Durham Cathedral
Special Evening Eucharist in Durham Cathedral to celebrate the Feast of the Epiphany
7:30 pm

Saturday 19 March 2016
Joint Concert with King Edward VI School
7.30 pm St James' Church, Morpeth

Saturday 9 April 2016
Private Concert
3 pm St. Vincenz-Haus, Cologne

Saturday 9 April 2016
Evening Mass
5.30 pm St. Kunibert, Cologne

Sunday 10 April 2016
Morning Mass
10.00 am St. Ursula, Cologne

Sunday 10 April 2016
Morning Service
11.30 am St. Aposteln, Cologne

Sunday 10 April 2016
Choral Vespers
6 pm Cologne Cathedral

More details and other dates and events in future events.
---
The Singers join in Epiphany Celebrations in Durham Cathedral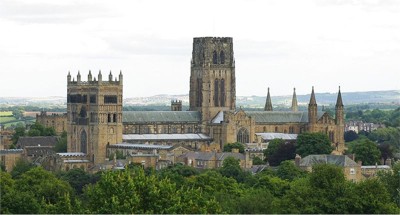 The Singers finished their 2015 Christmas Season by singing for the special Epiphany Service in Durham Cathedral on Wednesday 6 January 2016.
---
The Singers at Liverpool Anglican Cathedral

The Singers visited Liverpool on Sunday 6 September 2015 to sing the services in the magnificent Anglican Cathedral there. The Singers were conducted by Donald Halliday and the organist was Nick Miller.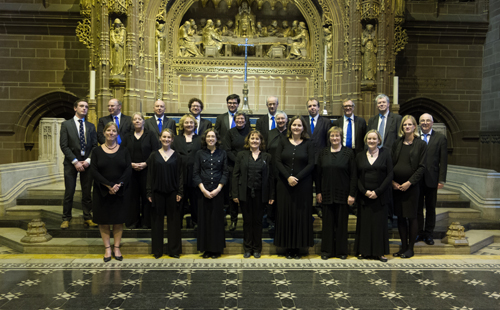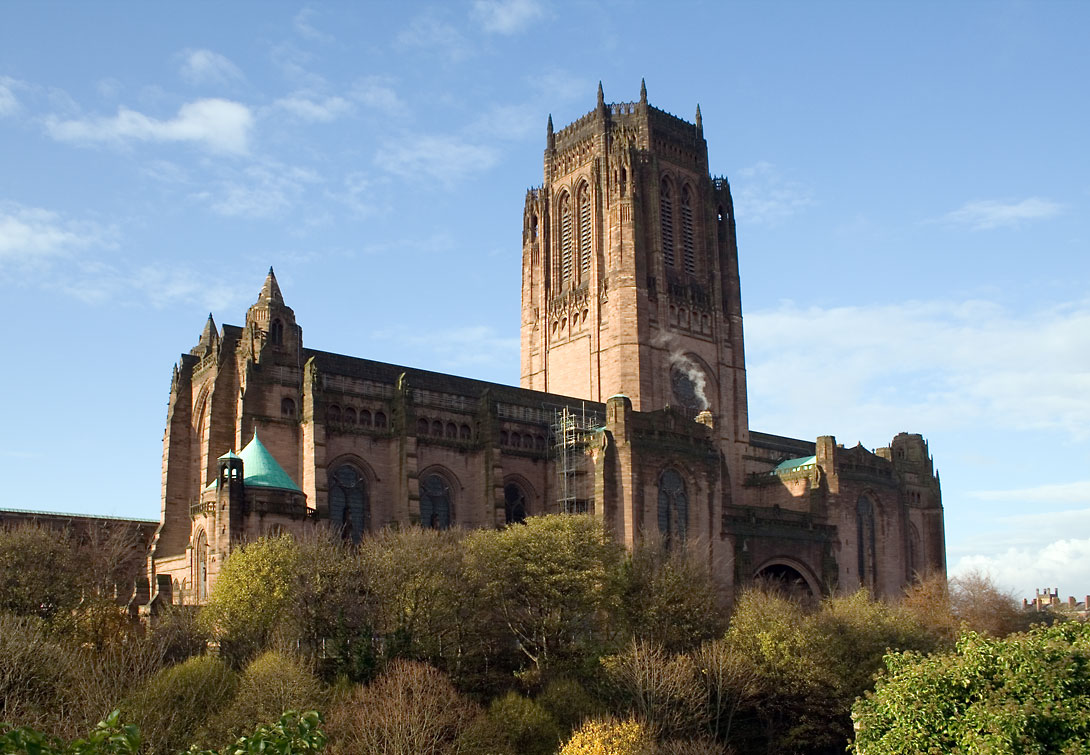 The music list was as follows:

10.30 am Choral Eucharist
Darke in E (Collegium Regale)
Psalm 146 (Harris)
Anthem: Euntes ibant et flebant - Gorecki

3.00 pm Choral Evensong
Open thy gates - Julius Harrison (sung at the back of the nave)
Responses Leighton
Psalm 119. 49 - 56 (Elvey)
Magnificat Primi Toni - Victoria
Nunc Dimittis - Holst
Locus Iste - Bruckner
---
The Singers at Southwark Cathedral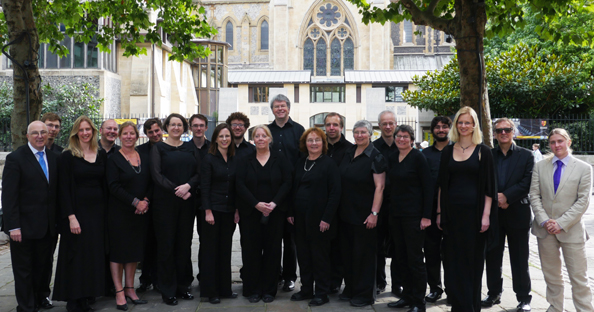 The Singers, under conductor Donald Halliday, finished their 2013/2014 season with a visit to London to sing the choral services in Southwark Cathedral over the 2014 August Bank Holiday weekend. Jemima Stephenson, joined the choir as organist for the weekend. Jemima is Assistant Director of Music and Sir George Thalben-Ball Memorial Organ Scholar at St Michael's Cornhill and a postgraduate student at the Royal Academy of Music.
The music sung was:
Saturday, 23 August 2014, 4 pm Choral Evensong
Introit: Bruckner – Locus iste
Responses: Leighton
Psalm 97 [chant: Parratt]
Service: Sumsion in G
Anthem: Samuel Sebastian Wesley – Thou wilt keep him in perfect peace

Sunday, 24 August 2014, 11 am Choral Eucharist
Communion Service: Darke in E (Collegium Regale)
Responsorial Psalm: 145 vv 1 – 8
Offertory: arr. Hogan – De blin' man stood on de road an' cried
Anthem: Mozart – Ave verum Corpus

Sunday, 24 August 2014, 3 pm Choral Evensong
Introit: Julius Harrison – Open Thy gates
Responses: Leighton
Psalm 91 [chant: Hopkins]
Service: Purcell in G minor
Anthem: Stuart Murray – Crux Fidelis

The weekend was a great success both musically and socially. The choir has visited Southwark Cathedral several times in the past - but this was the choir's first visit since 2009.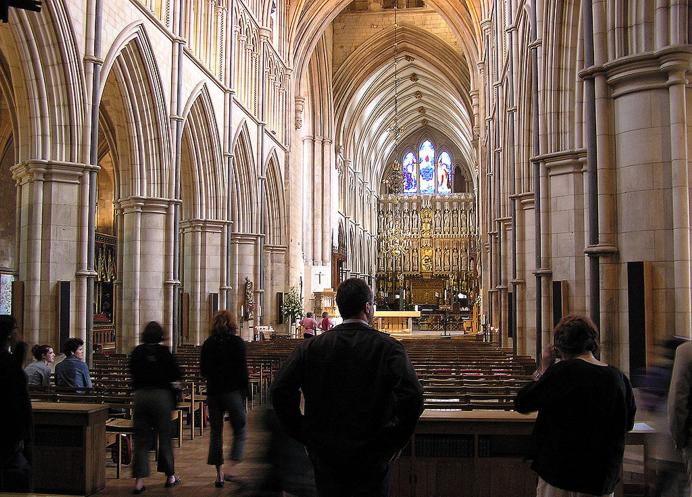 ---
The Singers at St Giles Cathedral, Edinburgh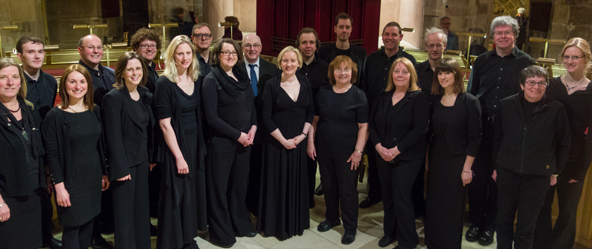 The Singers photographed after their concert in St Giles Cathedral, Edinburgh

The Singers gave a very successful concert in Edinburgh's historic St Giles Cathedral on Sunday 23 March 2014 at 6 pm. The concert was very well attended and the audience was most appreciative.

The themes of the programme included Lent as a journey of preparation, the Annunciation (25 March), and Sunset (the sun set halfway through the concert!). The programme is available
online
and can be viewed or downloaded as a pdf.

The programme explored recent choral music from Norway and the USA, and included standard choral favourites as well. James Tradgett, cello, joined the choir in a performance of
Ola Gjeilo's

Serenity

, and the cathedral's Director of Music, Michael Harris,
played the fine Rieger organ to accompany Wood's

View me Lord

and Mozart's

Laudate Dominum

sung by Lindsey Nicholls. Stephen Paulus's

The Road Home

was performed as a special tribute to the composer who suffered a stroke on 4 July 2013 and has been in a critical condition since*.

*UPDATE: Sadly, Stephen Paulus died on 19 October 2014.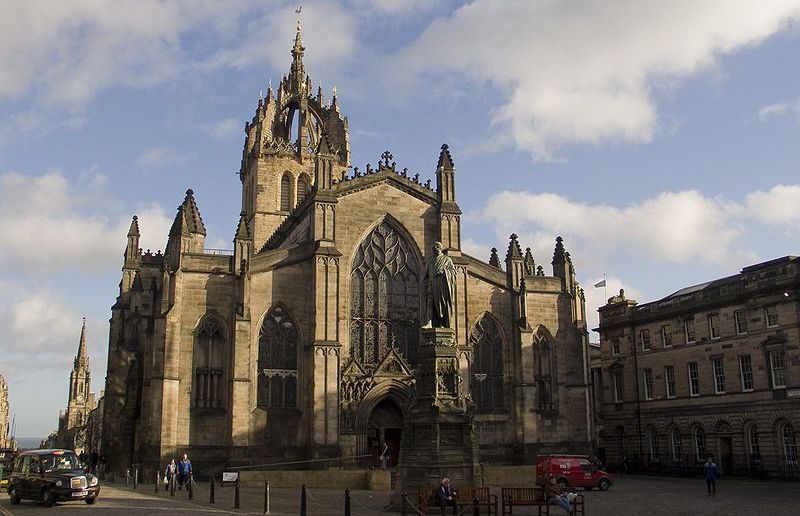 ---
Why not join us?
The Singers currently has vacancies for experienced singers. We recruit quite widely and it may be possible to provide lifts and/or accommodation if you live outside the North of England. Please contact the conductor if you are interested in joining the choir.
---
A photo of Donald Halliday rehearsing
Ola Gjeilo's Serenity with The Singers and Donald Robinson, cello, 21 December 2013
.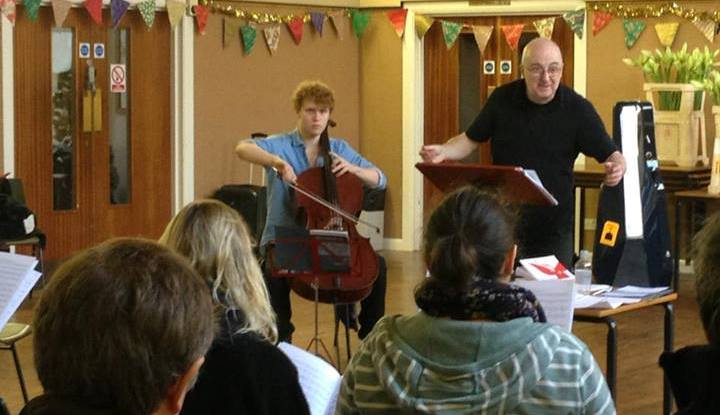 ---
Here is a video of us singing at a rehearsal the hymn By Cool Siloam's Shady Rill.